Hawaii Island Wildfire Mitigation and Support
This project makes long-lasting investments to prevent the loss of Hawaii's most intact native forests from fire.
This project makes long-lasting investments to prevent the loss of Hawaii's most intact native forests from fire. Partners will actively restore degraded gaps in these forests to reduce fragmentation and increase landscape-scale resilience to climate change and invasives.
Hawai'i island is experiencing increased drying and warming trends even in areas historically considered to be wet or mesic forest. Climate models predict increased and prolonged droughts, increasing the risk of wildfire.
Unlike other parts of the US, wildfire is not a natural part of Hawai'i's ecosystems.
In Hawai'i, wildfires destroy native plant communities and facilitate weed invasions which not only threaten the watershed but promote more fires. This is particularly damaging as these native forests are highly valuable because they capture cloud moisture for water recharge, dramatically reduce erosion into streams and onto coral reefs, sequester carbon, and provide habitat for hundreds of listed species.
On the east side of Hawai'i island, in the Keauhou-Ki1lani region, wildfires repeatedly threaten a high-value native forest that is considered the most intact on the island and is home to endangered forest birds and dozens of listed plant species. These forests are designated "priority l watersheds" by the State of Hawai'i's watershed protection plan because they are high-quality and at an elevation and climate that maximizes water capture and recharge.
Within this expansive forested landscape are areas formerly used as pasture which now are dominated by fire-prone pasture grasses. This project will reforest these areas with native trees and remove highly flammable invasive plants. Native reforestation is strategic for the entire region as these gaps in the forest are highly vulnerable to fire, prone to be established with new invasive plants that spread into adjacent forests, and fragment wildlife habitat.
This project will also create/maintain firebreaks in strategic areas, which can serve as improved access for wildfire fighting as well as conservation management. Additionally, this project will retrofit water reservoirs to be usable for fighting fires. This is a critical need for the region, which lacks water sources and where previous fires have required water to be driven in by tankers along a narrow, winding 20-mile road.
This region is also unique as it contains a residential community surrounded by a native forest, which increases ignition risk. In addition to improving forest health, this project will also protect life and property for this community.
A multi-faceted public education program will empower the community to protect themselves from wildfires, expand understanding and appreciation of native forests, and involve them in the work to protect these lands.
Partners: Three Mountain Alliance watershed partnership, Kamehameha Schools, Hawaiʻi Volcanoes National Park, and the State of Hawaiʻi
FY 2022 Joint Chiefs' Landscape Restoration Project
Total FY22 Funding Request: $205,675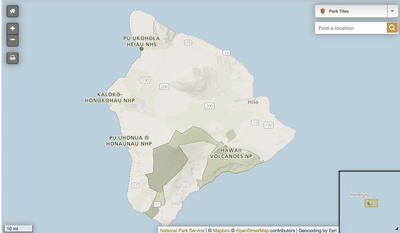 | | |
| --- | --- |
| Project ID | |
| Project URL | link |
| Organization: | |
| Participating Organizations/Partners | |