Accurately tracking and understanding wildland fire patterns across the Southeastern U.S. is a critical need identified by a consortium of conservation partners. The SE FireMap is a new product developed in 2020-21 to meet these needs, and funded by the USDA Natural Resources Conservation Service's Working Lands for Wildlife program under an agreement with the U.S. Endowment for Forestry and Communities.
SE FireMap Version 1.0 (Beta)
Web Map Viewer
Explore the data online!
This product maps all detectable fires, including managed prescribed burns and wildfires, across nine states in the southeastern United States.
(Please note that the viewer is not currently compatible with mobile devices)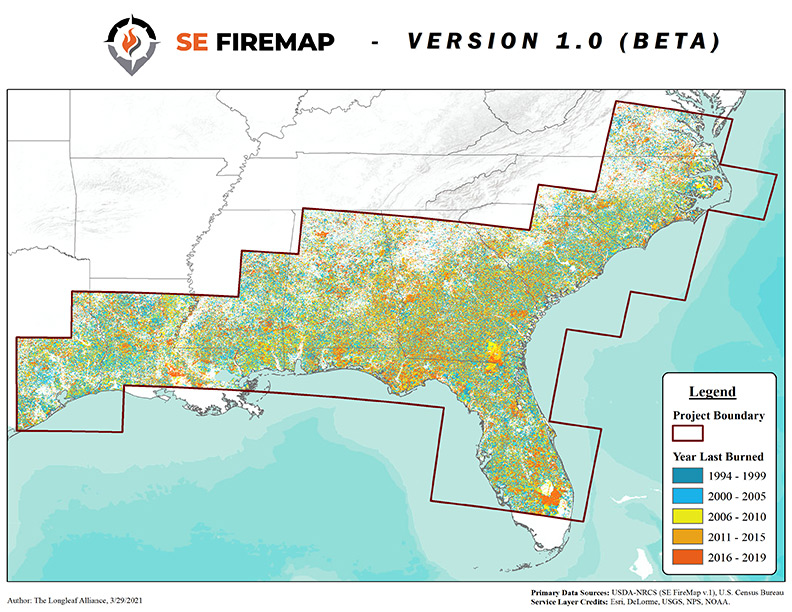 Interested in downloading this data?
Information on How to Request Data used in the SE FireMap Version 1.0 (Beta) Viewer
Learn More