Regional Fire Mapping
Regional fire maps generally offer improved resolution over national products and can provide a variety of information such as fire history, fire type, topography, fuels/habitat condition, and more. In the Southern region, the "SE FireMap" is an exciting new project under development - intended to serve as a cohesive system to track both prescribed fire and wildfire activity on public and private lands.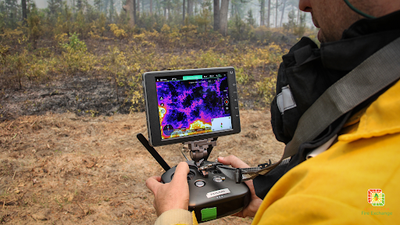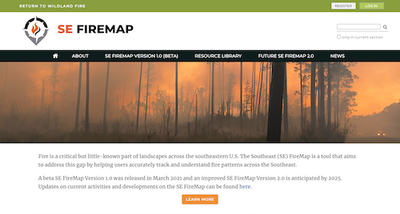 The SE FireMap project aims to develop an improved fire mapping system in the Southeastern United States. This cohesive system will track both prescribed fire and wildfire activity on public and private lands and serve as a critical decision support tool to maximize the effectiveness of fire management practices.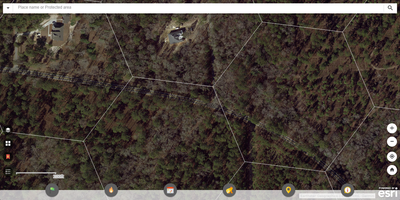 The Longleaf Legacy Landscape Viewer (LLLV) is a Tall Timbers web mapping application showcasing broad potential uses for the Florida Fires database built by Tall Timbers for the Florida Fish and Wildlife Conservation Commission. The map viewer provides fire history, species habitat and land cover data generalized to a 10-acre hexgrid covering the tri-state Longleaf Legacy Landscape area. The data is best used at large scales for display and query purposes.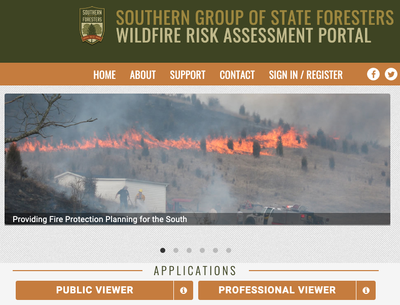 Needing a way to deliver the information quickly and seamlessly to stakeholders, SGSF has recently developed the Southern Wildfire Risk Assessment Portal (SouthWRAP), built upon the success of the Texas Wildfire Risk Assessment Portal (TxWRAP). SouthWRAP is the primary mechanism by which SGSF is creating awareness among the public and arming state and local government planners with information to support mitigation and prevention efforts. SouthWRAP contains data for 13 Southern states, excluding Puerto Rico and the U.S. Virgin Islands that did not participate in the initial SWRA project. Future updates hope to include all SGSF members.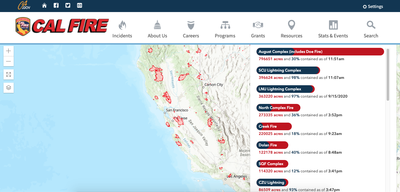 The California Department of Forestry and Fire Protection (CAL FIRE) responds to all types of emergencies. When the Department responds to a major CAL FIRE jurisdiction incident, the Department will post incident details to the web site. Major emergency incidents could include large, extended-day wildfires (10 acres or greater), floods, earthquakes, hazardous material spills, etc. This is a summary of all incidents, including those managed by CAL FIRE and other partner agencies.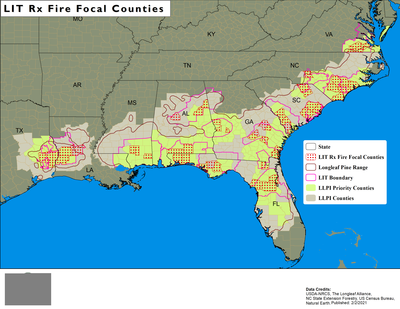 This project was funded by NRCS and completed by NCSU in partnership with the Longleaf Alliance and Longleaf Implementation Teams (LIT) under America's Longleaf Restoration Initiative (ALRI). A set of counties within each of the 9 southern states in the longleaf pine range were identified by LIT staff as priority areas for implementation of prescribed burning efforts including executing on-the-ground burns, burn training workshops, establishment of Prescribed Burn Associations, and other activities where focused efforts can advance habitat management goals, improve forest health and mitigate wildfire risk.