Working Lands for Wildlife (WLFW) was initiated in 2012 and there are eight nationally-identified target species. In 2016 a Request for Proposals was circulated to the NRCS State Offices whereby they could work with local partners to identify additional species for state-run WLFW 2.0 partnership efforts. In response to this RFP, 12 additional species and habitat efforts were approved to launch in 2017, and another 4 in 2018.
This portal will initially service the eastern, south and mid-western target species (9). The habitat needs of these species are representative of healthy, functioning ecosystems where conservation efforts benefit a much broader suite of species. 
Maps indicate the geographic extent of each of the national and state-run conservation efforts. Click each map to expand it. Use your browser's back arrow to return to this page.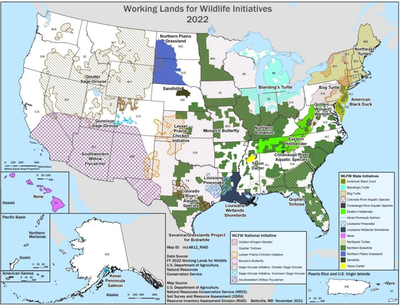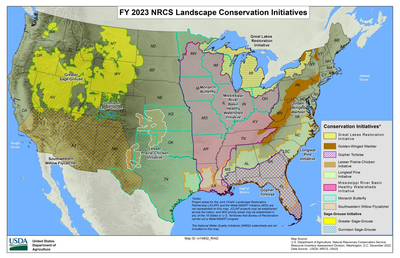 Target species include:
National Projects